(per le altre vedi le rispettive pagine); sotto il disegno proseguono le foto.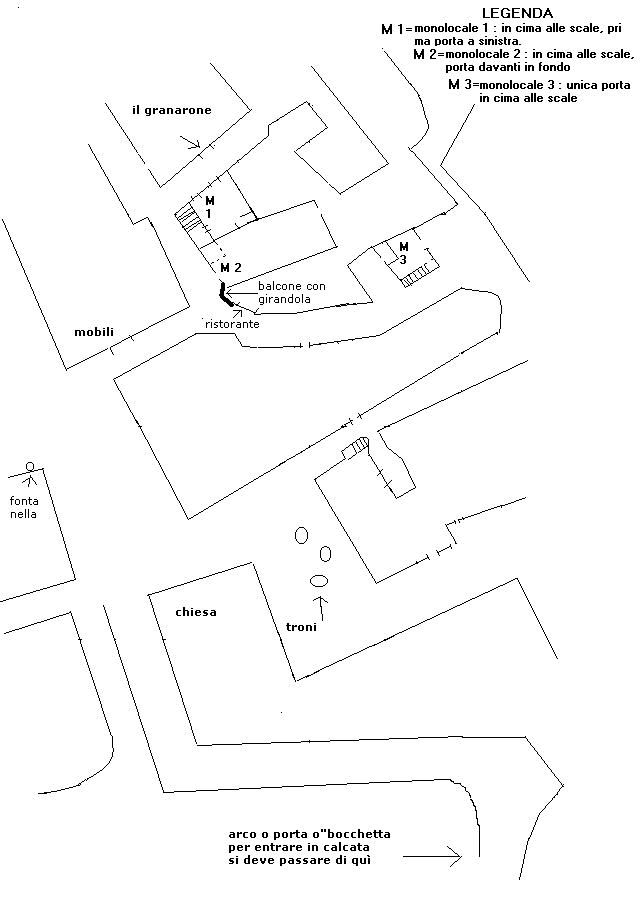 once arrived to the end of the slope go straight and when the bench aside the right wall ends turn to right ;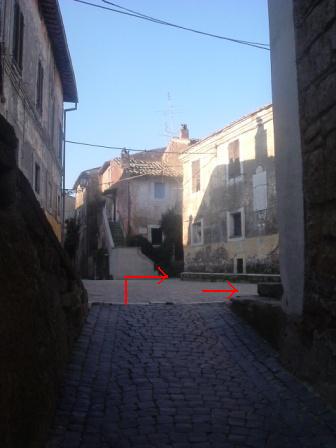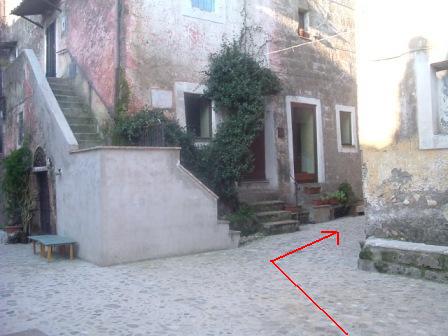 ...in front of the red doors of the restaurant "La latteria del gatto nero" turn to left...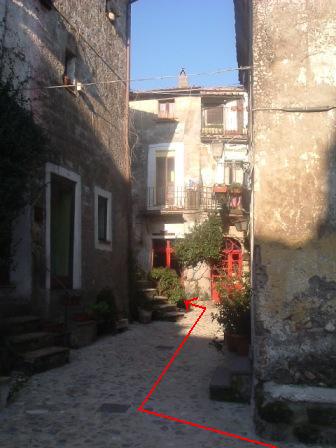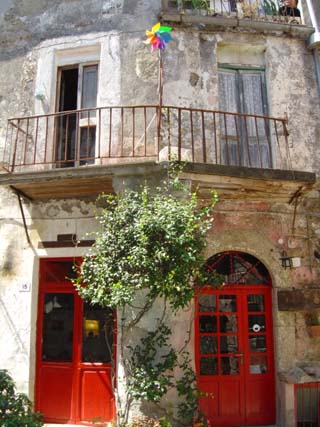 ... and go up the stairs just beyond the ivy on yellow wall :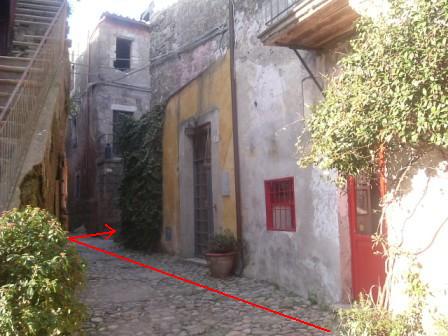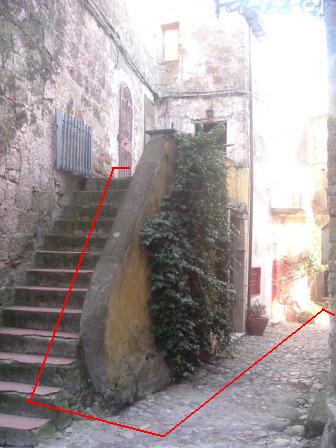 ...at the end of the stair:
1) the first door on the left is house n°1's
2) the door in front of you is house n°2's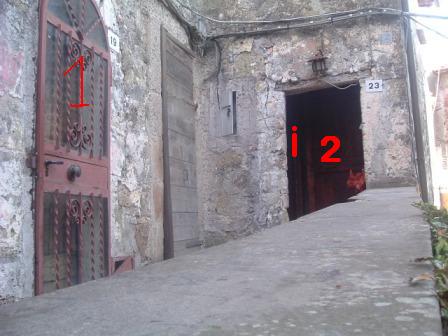 Parking

The picture below will help you to understand where to park without problems.
"Parcheggio" in the picture is for "Park area" .
In correspondence of the heavy type lines, the parking is always free.
Farther the no-parking sign-board, in direction to the place, the parking is free, except sundays/public and pre-sundays/public holidays.
Instead, parking along the provincial road, you may risk penalty or removal.